A building called an observation tower provides distant views of events with a three-hundred-and-sixty-degree field of vision. They are typically at least 20 meters tall and constructed of wood, stone, and iron. Today's towers are frequently used as churches, cafés, or TV towers. Read More…
Observation Towers
Observation towers are tall mezzanine structures designed to allow views to observe landscapes or events from a long distance and with a 360° viewing range.
The first towers started to develop in Germany towards the end of the middle ages (18th century). Their figures continued to rise, particularly once the elevator was invented. As another use for observation towers, watchtowers are typically utilized as military checkpoints or stations to keep an area under observation for an extended period.
Types of Modern-Day Observation Towers
Sports facilities - Some athletic complexes have tall structures with viewing decks. This is often the case with ski jumps that contain a tower and are frequently abandoned in the summer. Other sporting venues also feature observation decks, such as the inclination tower at the Olympic stadium in Montreal. In almost all sporting venues with observation decks, access to the platform is only permitted during open hours. Depending on the building, access can be made by a stairway or an elevator. The bases can be open or vitreous. Typically, the elevation above ground is between 10 and 60 meters.
Water towers - A large number of water towers have added a common open-air observation deck that is accessible to the general public. This deck's height is often in the same range as older observation towers, between 10 and 50 meters. Depending on the tower, an elevator or stairs can be used to get there. Some water towers also include a restaurant on the top. Water tower prospect platforms are almost always only available for a fee during the opening hours, which vary for each tower.
High-rise buildings - Numerous high-rise structures include observation decks and occasionally even restaurants. These platforms can be open-air or glassed. They vary in height depending on the building's height, with the deck usually location on the top floor. Typically, entry is only available by elevator and only during specific hours of operation, and it almost always involves an admission price.
Radio towers - Many radio towers were constructed to serve as observation towers and transmitting towers. A suitably stable building is required, allowing a permanent safe guest entrance without interfering with the transmission services. However, this is only possible for some long- and medium-wave UHF/VHF radio towers. This is why using these buildings as observation towers is typically not possible.
Watchtowers - Watchtowers are towers where people watch over a bigger region. Control towers technically fall under this category, though the majority of surveillance carried out from these buildings uses radar over optic vision. A watchtower typically uses a closed pulpit to shield the observer from inclement weather. Since most watch towers are scarcely higher than 20 meters, they lack an elevator. Modern-day watchtowers are typically inaccessible to the general public because they are used to monitor sensitive areas.
Lighthouses - Some lighthouses have public viewing decks with stairs for access. There may be a charge for admittance, and the hours can be restricted. A lighthouse's outdoor observation deck is typically between 10 and 60 meters high.
Types of Towers
Lattice Towers
Steel lattices with a square or triangular base form the segments of freestanding, segmental lattice towers. This form of structure can be helpful when a tower needs to be modified, such as when dish antennas need to be mounted. In addition, they can be used as observation towers, radio towers, or transmission towers for power. A well-known lattice tower is the Eiffel Tower.
Guyed Towers
Guyed towers range in weight from light to heavy and are frequently pictured as thin steel constructions. Guyed towers are frequently used in the tower industry and are built for optimum strength, efficiency, and versatility with simple installation. They are held up with one or more tiers of grounded, braided cables.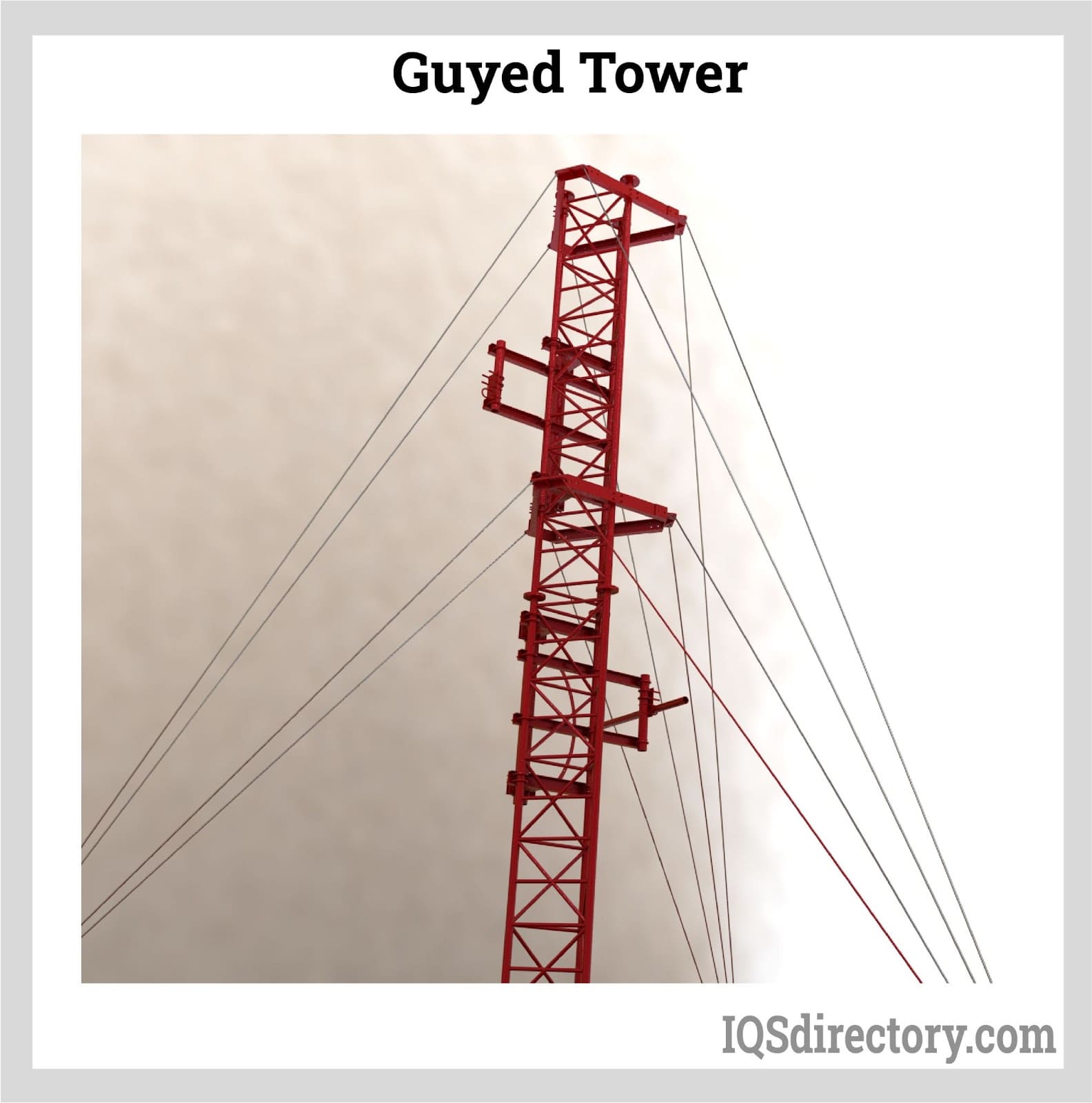 Monopole Towers
Monopole towers function well in areas with limited area, challenging zoning requirements, or severe weather conditions. They are the least intrusive tower in the modern communications sector, built as a solitary unit that can be a formed, tapered pole or a tubular section design. Compared to standard lattice constructions, the single-pole design can reduce the visual impact and result in a quicker (and typically lower cost) construction project. Most monopoles may also be built to blend in with their surroundings.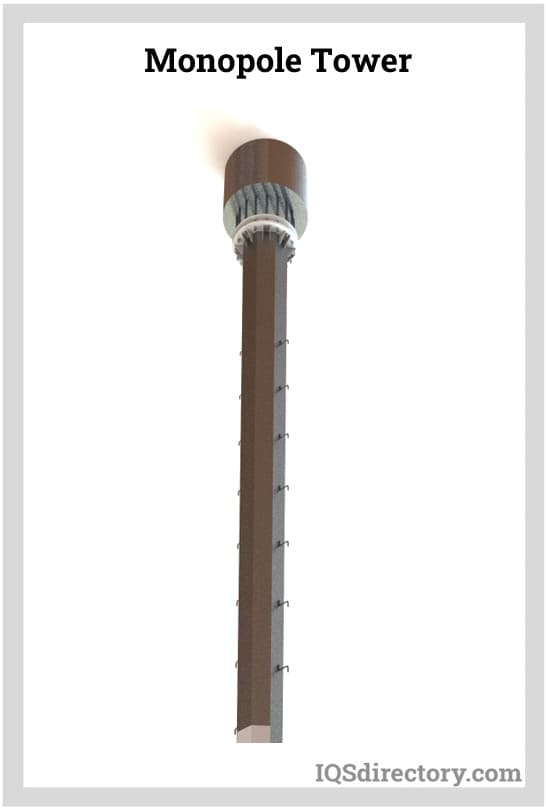 Choosing the Correct Observation Towers Manufacturer
To make sure you have the most productive outcome when purchasing Observation Towers from an Observation Towers Manufacturer, it is important to compare at least 4 or 5 Suppliers using our Observation Towers directory. Each Observation Towers Company has a business profile page that highlights their areas of experience and capabilities and a contact form to directly communicate with the manufacturer for more information or request a quote. Review each Observation Towers company website using our proprietary website previewer to get an idea of what each company specializes in, and then use our simple RFQ form to contact multiple Observation Towers businesses with the same quote.
Observation Tower Informational Video